Who we are
The Spirit of the Sovereign Lord is upon me, for the Lord has anointed me to bring good news to the poor. He has sent me to comfort the brokenhearted and to proclaim that captives will be released and prisoners will be freed.
Isaiah 61:1-3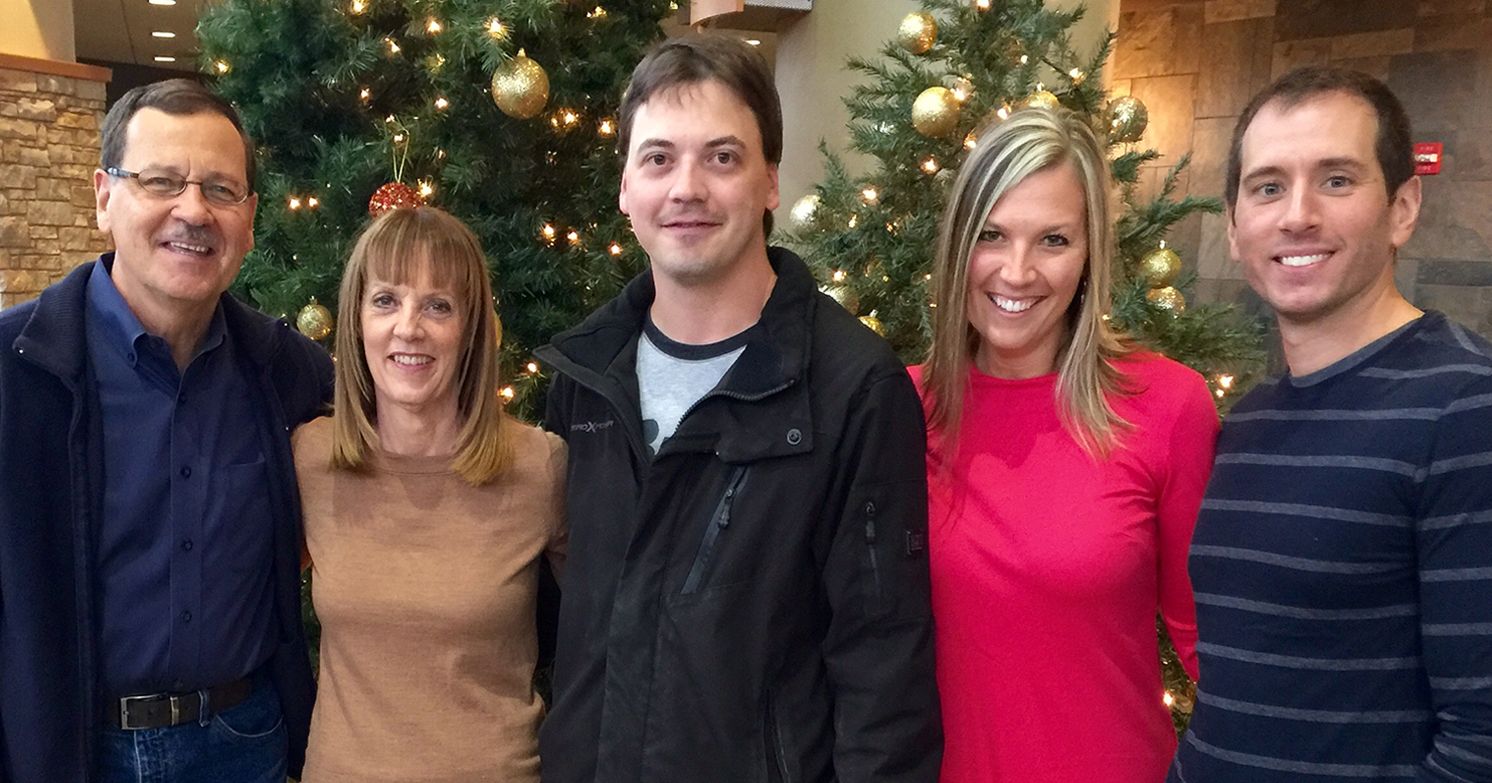 In early 1993, George Nizynski and his family started attending Willow Creek Church in South Barrington, Illinois. The biblical teachings significantly impacted their whole family. At forty, George dedicated his life to Jesus Christ. Soon after, he and his wife, Pat, started a Christian gift company called Lighthouse Christian Products. Today, Lighthouse is an award-winning leader in the inspirational gift industry.
George formed a covenant with God promising to honor Him by putting His word on every product. He also committed to build this company for the next generation as a rich inheritance of Christian love and a thriving business model. God has honored this covenant with His continual blessings. Over the years, Lighthouse has become a growing family-run business with George, Pat, Shelley, Jeff, and Brent all on the core team, along with several others who are like family and have been with Lighthouse since beginning. George's daughter, Shelley was also deeply driven to share Christ's love, launching her into mission work. Shelley founded the non-profit charity, A Better Life for Kids, providing nutritious food, medicine, baby formula, clean water, safe housing, and education opportunities for orphans and children with special needs in Ghana, Africa.
You will seek me and find me when you seek me with all your heart.
Jeremiah 29:13
With man this is impossible, but with God all tings are possible.
Matthew 19:26
A Better Life for Kids specializes in building personal relationships with children, so they know how much they are loved. Lighthouse partners with A Better Life for Kids to help make this meaningful work possible. When you purchase a Lighthouse gift, you support these kids as well. Learn more about the children who benefit from you Lighthouse purchase at www.ABetterLifeForKids.org.